All-Natural Mosquito Spray, 8 oz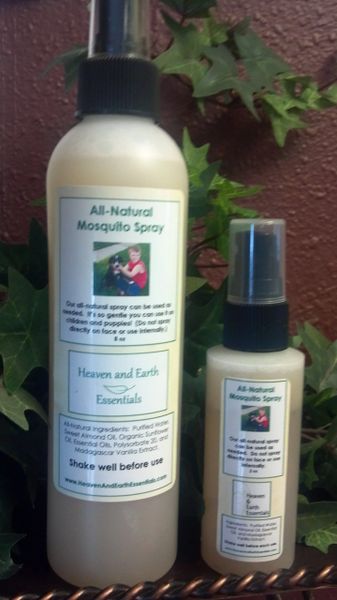 This spray is all natural and smells great! This tried-and-true recipe is from our friend, the Dane Lady, who says it has worked for her for years. Spray it as needed on yourself, your family, your dog, or an area like your porch or deck. It's natural ingredients allow you to use it as often as needed.

Available in an 8 oz spray pump bottle. Do not take internally.

All-natural ingredients: Purified Water, Sweet Almond Oil, Wintergreen Oil, and Madagascar Bourbon Vanilla Extract.