All-Natural Body Spray with Aloe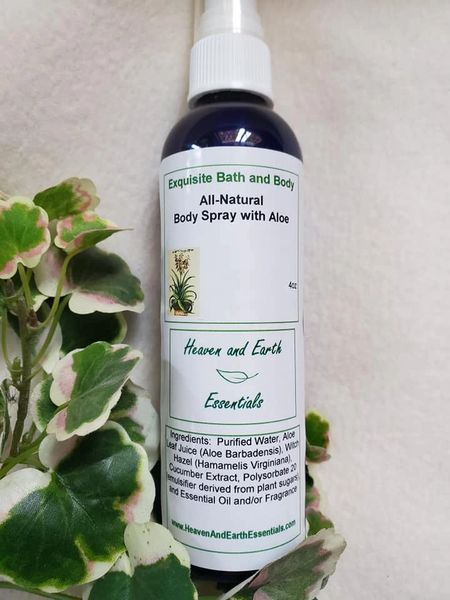 Looking for an all-natural alternative to body spray?  We've got it!  It's made with Aloe Vera to hydrate, heal, and rejuvenate your skin, and Black Willow extract to help soften your skin. You can also use it as a room spray.  Select your favorite fragrance from the list and we'll make it fresh just for you.

Contains Distilled Water, Aloe Barbadensis (Aloe Leaf Juice), Hamamelis Virginiana (Witch Hazel), Black Willow Bark Extract, Sugarcane Extract, and Essential Oil and/or Fragrance as desired.