Microdermabrasion Exfoliator, 4 oz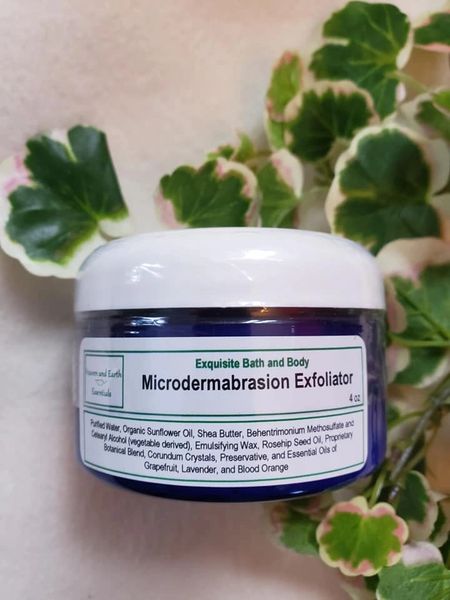 Do you want to really exfoliate your skin?  This is an amazing combination of ingredients.  Try testing it on the back of your hand--it will feel incredibly soft, and the next thing you know, you'll be using it all over!

To use, wash your face as usual; apply a small amount of Microdermabrasion Exfoliator in your hand, add a bit of water, mix it a little, gently massage into your facial skin until it is dry, then let it sit for about 5 minutes.  Wash face.  Please note:  Do NOT massage this into any open sores, breakouts, etc.

Contains Purified Water, Organic Sunflower Oil, Mango Butter, Grapeseed Oil, Cetearyl Alcohol (vegetable derived), Emulsifying Wax, proprietary blend of Essential Oils, Rosehip Seed Oil, proprietary Botanical blend, Corundum Crystals, and natural preservative.