Crystal Synergy Set: Animal Totem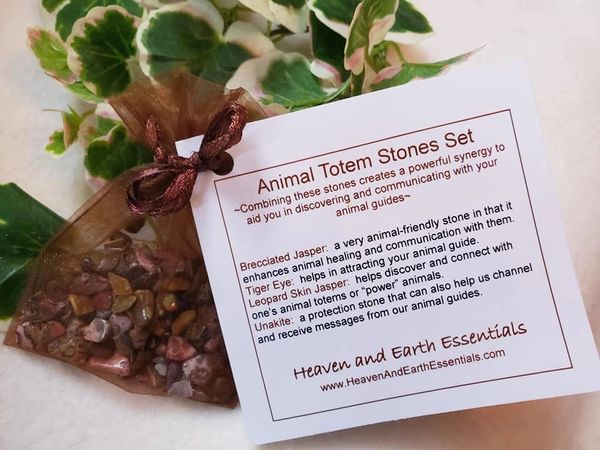 Each bag contains the following crystals, which work together synergistically to aid you in discovering and communicating with your animal spirit guides.  Use these when meditating, by placing them on your Third Eye, or holding them in your hand.
Brecciated Jasper:  a very animal-friendly stone in that it enhances animal healing and communication with them.
Tiger Eye:  helps in attracting your animal guide.
Leopard Skin Jasper:  helps discover and connect with one's animal totems or "power" animals.
Unakite:  a protection stone that can also help us channel and receive messages from our animal guides.