Enchanted Dragon: 'Dragon of the Night Sky'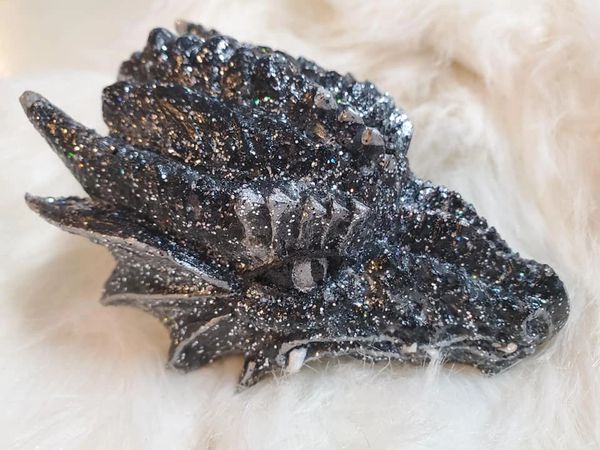 Dragons are very protective, spiritual, and have beautiful personalities.  This dragon can be used with your own healing energies, to help you heal and protect yourself and your loved ones, and to bring you feelings of being grounded, and removing low-frequency energies.  It works with your Root Chakra.  The crystals within will help to transmute the frequency from low to high wherever the dragon is located.  
Each Orgone dragon is lovingly created and blessed by Soul Sister Barbara. 
This one-of-a-kind Enchanted Dragon was created with Shungite, Shungite powder, Aluminum, Glitter, and a Neodymium Magnet, all inside an epoxy body; then handpainted and sealed.  It comes with a card describing its properties.
Please note:  Custom Enchanted Dragons can be requested.  Please call us for information (320-828-2774, between 10am and 5pm, CST).  Price and turn-time varies, depending upon request.