Handcrafted Soap: Mini Tardis and Dalek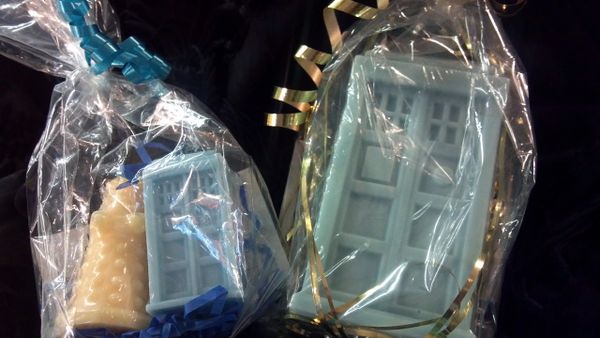 For all you Dr. Who fans! What better soaps to put in your guest bathroom? Shown on the left in the photo, each gift-wrapped bag contains one mini Tardis and one Dalek. They smell like "Time and Space", of course!
Ingredients: Each bar consists of Purified Water, Coconut Oil, Palm Oil, Sodium Hydroxide, Shea Butter, Mango Butter, Goat's Milk, and fragrance.