Nourishe: Soothing Skin Conditioner, 2 oz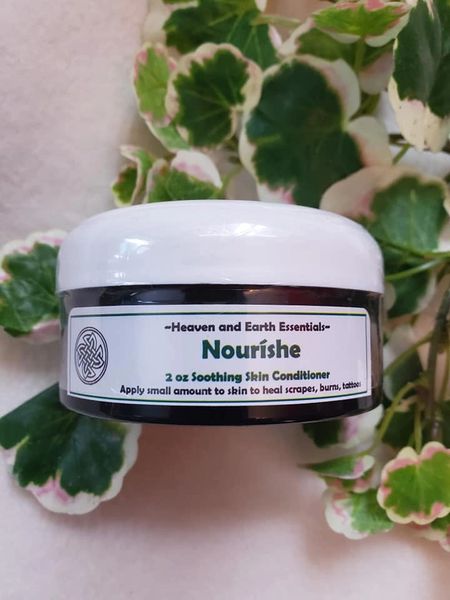 Many of our clients have tattoos and prefer natural products to care for them.  We listened and spent months working with several tattoo artists to create a skin-conditioning cream that is soothing for new tattoos, scrapes, burns, or for extremely dry skin.

Combining organic Shea Butter and Aloe Vera Gel with the high-Vitamin E properties of Sunflower Seed Oil, we added essential oils that will aid in healing your skin.  No fragrances added to irritate your skin.

Gently apply a small amount to your skin several times a day until your skin heals.  Use Nourishe as a tattoo maintenance product as well.

Ingredients:  Organic African (Fair Trade) Shea Butter, Organic Aloe Vera Gel, Purified Water, Grapeseed Oil, Sunflower Seed Oil, Palm Stearic Acid, Emulsifying Wax, and a proprietary blend of Essential Oils of Melaleuca, Rosemary, and French Lavender.

Available in a 2 oz container.