Orgone Baby Dragon: Pyrite Gold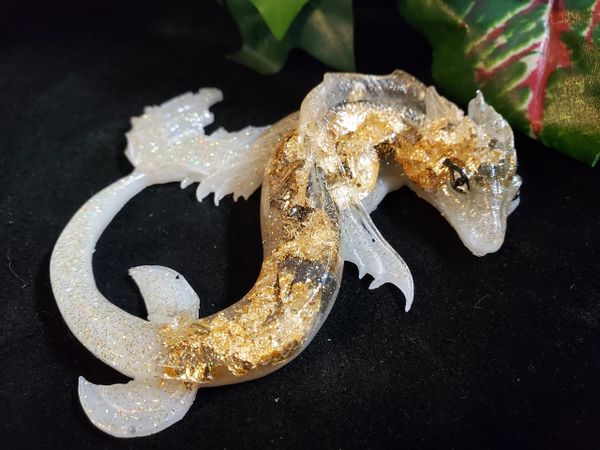 This Enchanted Orgone baby dragon is filled with Clear Quartz, Pyrite, Brass, and gold foil.  Comes with an information card.
Dragons are very protective!  This dragon can be used with your own healing energies, to help you heal and protect yourself and your loved ones, and to bring you courage, love, and self-confidence.  The crystals and metals inside raise the frequency wherever the dragon is located.  Lovingly created and blessed by Soul Sister Barbara, each one is absolutely unique.