Silken Glove Hand Cream, 4 oz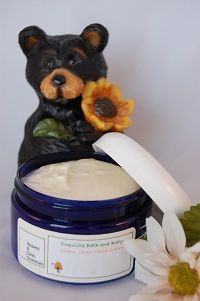 I just can't get over the beauty of this hand cream. It is just fabulous! The texture is rather thick and spreadable, but when rubbed in, it leaves a moisturized feeling that would be similar to a rose petal with a dew drop on it. Just incredible! We make it with locally-produced honey.

Please select your desired fragrance.

Contains Purified Water, Olive Oil, locally-produced Honey, Stearic Acid, Emulsifying Wax (Vegetable Derived), Citric Acid, Natural Preservative, and Essential Oil and/or Fragrance as desired.