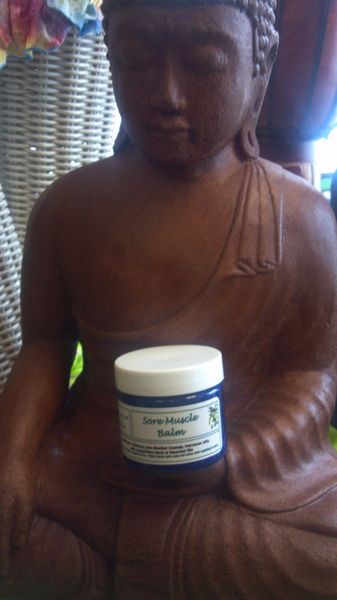 Do you suffer from sore, aching muscles? Would you like a natural balm to help ease the pain? Massage a small amount of our natural Sore Muscle Balm on your stiff, achy muscles and you will feel immediately relief. You will sleep better too!

(Do not take internally and do not apply to face. Make sure you wash your hands well after application, as you do not want to get any in your eyes. If you do, flush with water.)

Ingredients: Beeswax, Menthol Crystals, Petroleum Jelly, and Essential Oils of Camphor, Clove, Cajeput, and Cinnamon.