Tower/Obelisk: Bumblebee Jasper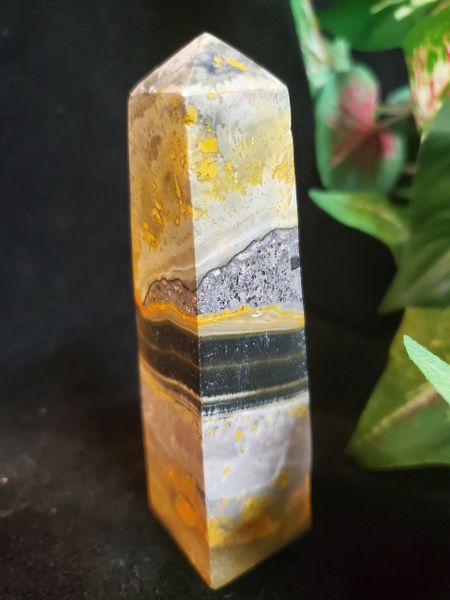 You will receive the exact crystal as pictured.  This Bumblebee Jasper tower is 4.25" from base to point, and 1.675" at its widest.
All Jaspers have the ability to enhance emotional balance, nurturing, and protection.  In addition, Bumblebee Jasper strongly resonates with the Sacral and Solar Plexus Chakras.  It can help remove blocked energy within those chakras to bring forth your creative talents and increase your motivation and willpower.  It can bring inspiration and intensity to the realm of your creative manifestation, and teach you that everything is possible!  Bumblebee Jaspers are created where volcanoes open to the earth, and can help increase your self-worth and self-esteem.  They may also help with allergies.  Try carrying a Bumblebee Jasper on your person, or sleeping with it, to help you with your healing path!