Tower/Obelisk: Crazy Lace Agate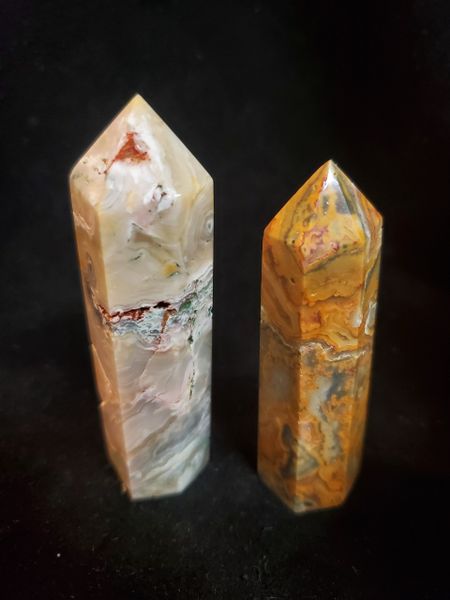 You will receive the exact crystal you select.  Left:  3.5" from base to point, and 1" at its widest.  Right: 3.125" from base to point, and 1" at its widest.
Agate is a stone of strength, and its most noticeable properties overall are balancing yin/yang energy, courage, protection, healing, and calming.  It enhances creativity and strengthens the intellect, making it a beneficial stone for students and artists.  Agate can cleanse and stabilize the aura by removing and/or transforming negative energy, and can strengthen the body and the body's connection to the earth.  Because of the harmonizing qualities of Agate, and its emotional energies of removing and releasing resentments and bitterness, it is considered by many to be an excellent stone for helping to heal and improve relationships.  It is said to be helpful for stomach problems, physical endurance, and insomnia.