Tower/Obelisk: Rose Quartz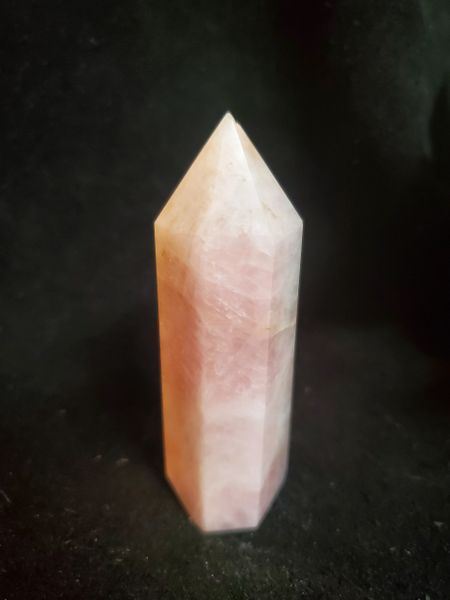 You will receive the exact crystal pictured.  This Rose Quartz tower is 3.375" from base to point, and 1.1" at its widest.
A stone of unconditional love that opens the heart chakra to self-love, family love, platonic love, and romantic love.  Emotionally, it brings gentleness, forgiveness, compassion, kindness, and tolerance.   It raises one's self-esteem and sense of self-worth; it helps balance emotions and heal emotional wounds and    traumas, even grief, bringing peace and calm.  Physically, Rose Quartz is used to benefit the heart, the circulatory system, fertility, headaches and migraines, kidney issues, depression, addictions, reducing wrinkles, fibromyalgia, and weight loss.  Rose Quartz is also helpful and protective during pregnancy and with childbirth; it can also be useful for dream recall and dream work.