Tower/Obelisk: Smokey Quartz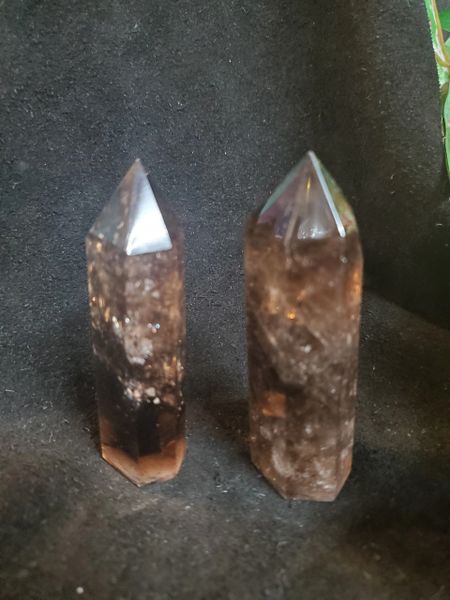 You will receive the exact item you select.  Left:  3.25" from base to point, and 1" at its widest.  Right:  3.5" from base to point, and 1.125" at its widest.
Nature's stone of endurance.  It can store energy, amplify it, focus it, transform it, balance it, and absorb it.  Smokey Quartz is a grounding and stabilizing stone.  It brings calm and centering, lifts depression, generally removes negativity, bringing happiness.  It's a good luck stone.  It facilitates your ability to get things done in the practical world.  It enhances organizational skills, so it is good to have around the workplace.  Helpful for kidneys, abdomen, pancreas, reproductive area, menstrual cramps, fertility issues, water retention.