Tumbled Crystal: Nuummite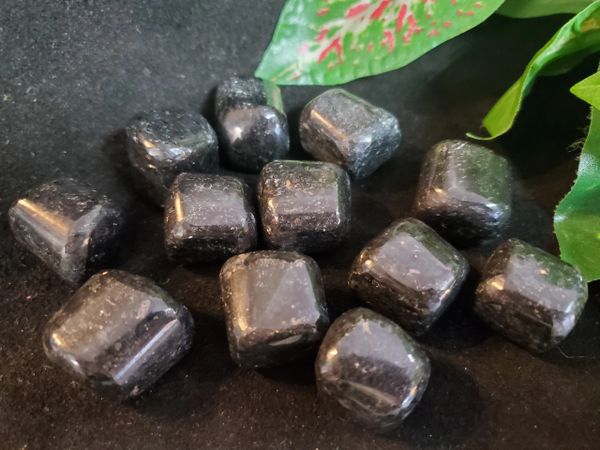 Thank you for allowing us to choose the perfect crystal for you.
Nuummite is referred to as the Magician's Stone.  Wear it for continuous energy in major undertakings and to ward off exhaustion.  Hold it in the center of your forehead to send a blast of energy down towards your feet and it will bounce up again.  It is a masculine stone, a stone of support for fathers, especially single fathers, and assists anyone who wishes to resolve issues with their father or grandfather.  Placing Nuummite near a source of heat can shield the home from natural disasters.  It can also bring stability to a new environment.  It is used in overall healing and tissue regeneration, to relieve pain and discomfort from headaches and degenerative diseases.    May be beneficial for diabetes, low blood sugar, low blood pressure, dizziness, fainting, and disorders of the eyes and throat.