Crystal Synergy Set: Balanced & Centered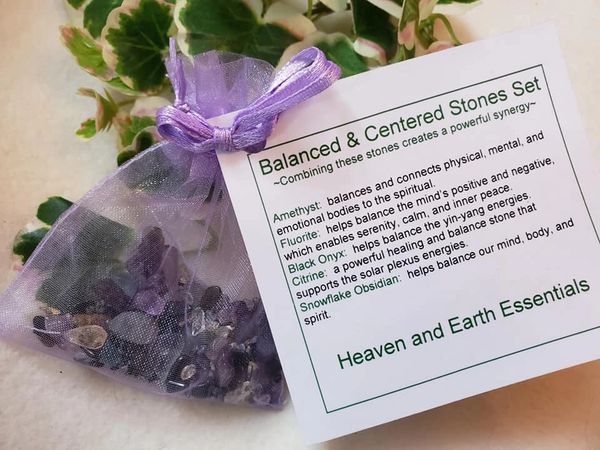 Each bag contains the following crystals, which work together synergistically to assist you in feeling centered and balanced.  Carry these in a pocket, or hold them during meditation.
Amethyst:  balances and connects physical, mental, and emotional bodies to the spiritual.
Fluorite:  helps balance the mind's positive and negative, which enables serenity, calm, and inner peace.
Black Onyx:  helps balance the yin-yang energies.
Citrine:  a powerful healing and balance stone that supports the solar plexus energies.
Snowflake Obsidian:  helps balance our mind, body, and spirit.