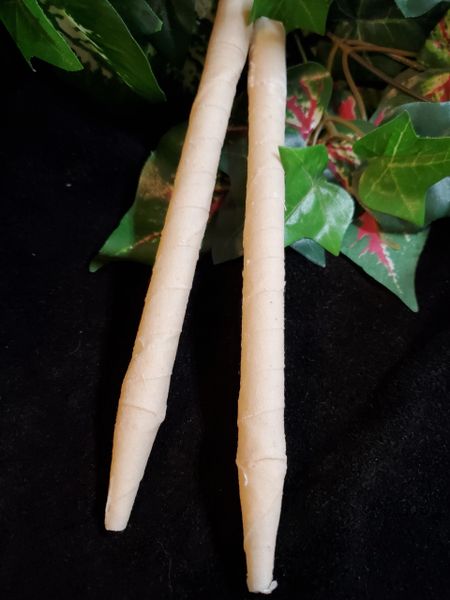 Ear candles, made by hand with organic muslin and beeswax, with a touch of Lavender essential oil.  Sold per pair. 
Use as directed.  DO NOT USE if you have a perforated ear drum, Tympanotomy/tube implants, any inflammations of the ear, or skin diseases or rash in/around the ear.   User assumes full responsibility for the use of this product.


Please note:  Ear candles are not a substitute for medical treatment.  We have no control of the use of this product.  Heaven and Earth Essentials, its owner and staff, and all those involved in the manufacture of these ear candles assume no liability for any loss, damage, or expense of any kind arising from the use or inability to use this product.

By ordering from HeavenandEarthEssentials.com, you agree to the above statement.