Handcrafted Goat's Milk Soap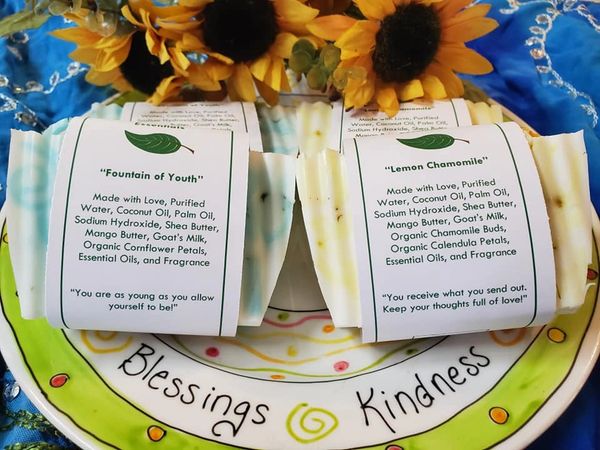 Our handcrafted soaps are made by us with love, in small batches in our shop, with the best ingredients!
Made with purified Water, Coconut Oil, Palm Oil, Sodium Hydroxide, Shea Butter, Mango Butter, and Goat's Milk.  We often add organic flower petals or buds, herbs, oatmeal, etc., depending on the batch.