Incense Sticks: Sacred Crystals Collection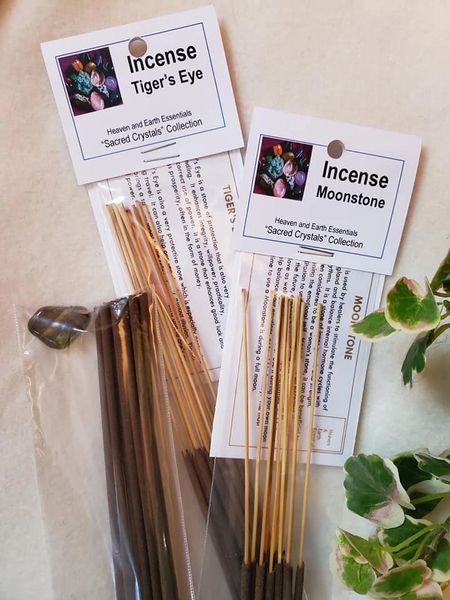 Our Sacred Crystals Collection of incense allows you to diffuse the frequency of the crystal.  Each batch cures with their crystals.  Take the crystal out of the package (clean it to remove any residual oils), and you've got our interpretation of the crystal's frequency to add fragrance to your home.  Each package comes with an information card about the crystal. 
Our own fragrances and essential oil blends, hand-dipped by us.  Each batch takes about two weeks to make.  As a result, the scent is long-lasting!  Each package contains 10 sticks, approximately 11" long.