Incense Sticks: Guides and Guardians Collection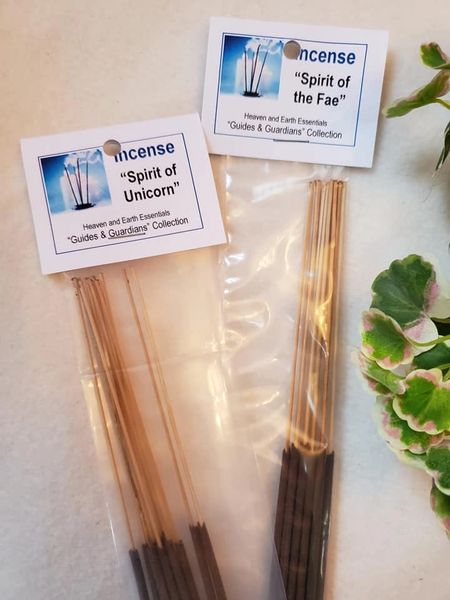 We created this collection to help you connect to your Divine Guides and Guardians!  Try meditating with your incense and ask for your guide's assistance in whatever troubles you.
Our own fragrances and essential oil blends, hand-dipped by us.  Each batch takes about two weeks to make.  As a result, the scent is long-lasting!  Each package contains 10 sticks, approximately 11" long.