Mini Crystals Bag: Emerald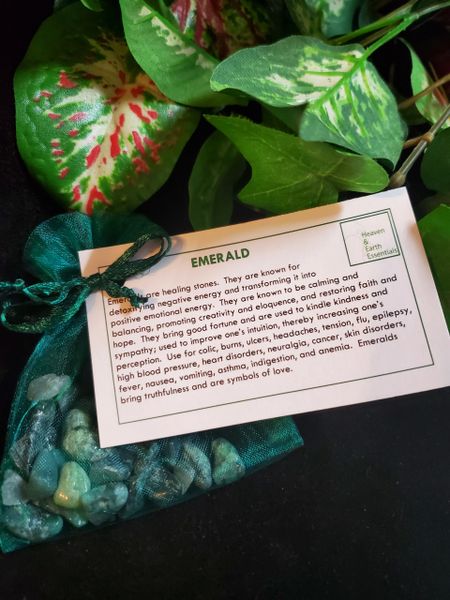 You will receive a small organza bag with mini crystals, and an attached card that explains the crystal's properties, 
Emeralds are healing stones.  They are known for detoxifying negative energy and transforming it into positive emotional energy.  They are known to be calming and balancing, promoting creativity and eloquence, and restoring faith and hope.  They bring good fortune and are used to kindle kindness and sympathy; used to improve one's intuition, thereby increasing one's  perception.  Use for colic, burns, ulcers, headaches, tension, flu, epilepsy, high blood pressure, heart disorders, neuralgia, cancer, skin disorders, fever, nausea, vomiting, asthma, indigestion, and anemia.  Emeralds bring truthfulness and are symbols of love.