Mini Crystals Bag: K2 Stone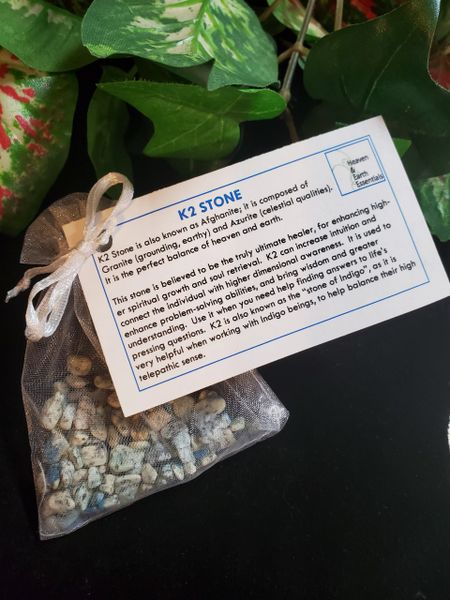 You will receive a small organza bag with mini crystals, and an attached card that explains the crystal's properties, 
 K2 Stone is also known as Afghanite; it is composed of Granite (grounding, earthy) and Azurite (celestial qualities).  It is the perfect balance of heaven and earth.  This stone is believed to be the truly ultimate healer, for enhancing higher spiritual growth and soul retrieval.  K2 can increase intuition and connect the individual with higher dimensional awareness.  It is used to enhance problem-solving abilities, and bring wisdom and greater understanding.  Use it when you need help finding answers to life's pressing questions.  K2 is also known as the "stone of Indigo", as it is very helpful when working with Indigo beings, to help balance their high telepathic sense.