Mini Crystals Bag: Prehnite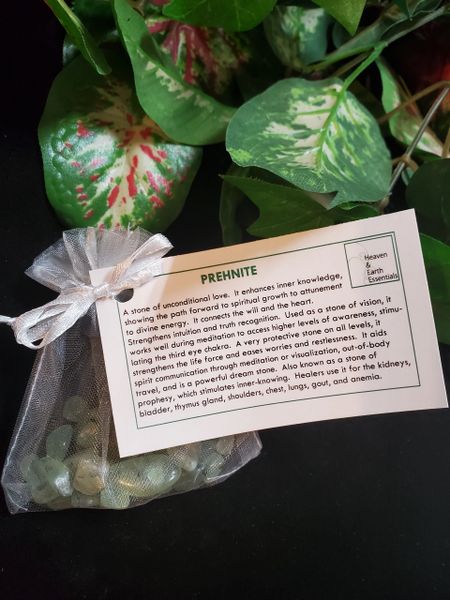 You will receive a small organza bag with mini crystals, and an attached card that explains the crystal's properties, 
A stone of unconditional love.  It enhances inner knowledge, showing the path forward to spiritual growth to attunement to divine energy.  It connects the will and the heart.  Strengthens intuition and truth recognition.  Used as a stone of vision, it works well during meditation to access higher levels of awareness, stimulating the third eye chakra.  A very protective stone on all levels, it strengthens the life force and eases worries and restlessness.  It aids spirit communication through meditation or visualization, out-of-body travel, and is a powerful dream stone.  Also known as a stone of prophesy, which stimulates inner-knowing.  Healers use it for the kidneys, bladder, thymus gland, shoulders, chest, lungs, gout, and anemia.