Mini Crystals Bag: Carnelian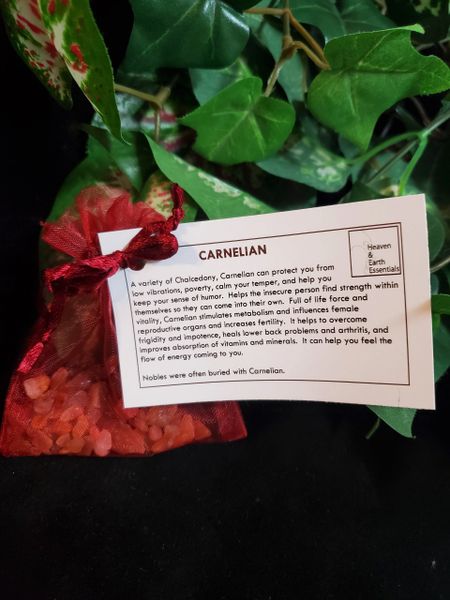 You will receive a small organza bag with mini crystals, and an attached card that explains the crystal's properties, 
A variety of Chalcedony, Carnelian can protect you from low vibrations, poverty, calm your temper, and help you keep your sense of humor.  Helps the insecure person find strength within themselves so they can come into their own.  Full of life force and vitality, Carnelian stimulates metabolism and influences female reproductive organs and increases fertility.  It helps to overcome frigidity and impotence, heals lower back problems and arthritis, and improves absorption of vitamins and minerals.  It can help you feel the flow of energy coming to you.  Nobles were often buried with Carnelian.