Mini Crystals Bag: Celestite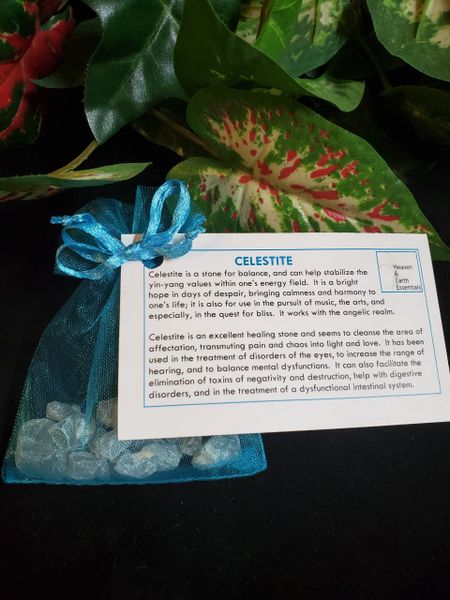 You will receive a small organza bag with mini crystals, and an attached card that explains the crystal's properties, 
Celestite is a stone for balance, and can help stabilize the yin-yang values within one's energy field.  It is a bright hope in days of despair, bringing calmness and harmony to one's life; it is also for use in the pursuit of music, the arts, and especially, in the quest for bliss.  It works with the angelic realm.  Celestite is an excellent healing stone and seems to cleanse the area of affectation, transmuting pain and chaos into light and love.  It has been used in the treatment of disorders of the eyes, to increase the range of hearing, and to balance mental dysfunctions.  It can also facilitate the elimination of toxins of negativity and destruction, help with digestive disorders, and in the treatment of a dysfunctional intestinal system.