Smudge Candle Tin: White Sage & Cinnamon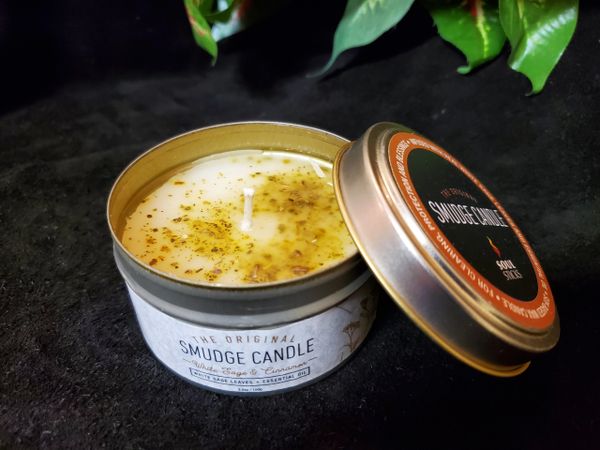 For centuries, smudging (the burning of sacred wood and botanicals) has been used for spiritual clearing, protection, and blessings.  Now, this ancient practice can be enjoyed with our convenient smudge candle.  Infused with White Sage leaves and essential oils, this soy-based candle creates a natural harmony in any room of your home for increased calm and relaxation.
Comes in a reusable tin with cover.  3.5 oz.  Made in India.