Tumbled Crystal: Jasper, Dalmatian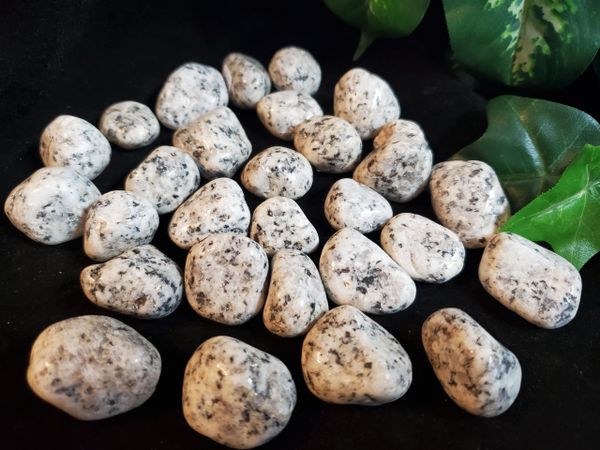 Thank you for allowing us to choose the perfect crystal for you. 
All Jaspers have the ability to enhance emotional balance, nurturing, and protection.  In addition, Dalmatian Jasper is a happy stone and good for lifting spirits, relationships in general, and particularly good for long-term relationships.  Helps you to relax, see your own strengths and weaknesses, and to dispel feelings of disillusionment.  It can bring a sense of fun to your life.  Protects against nightmares, depression, and negative thinking.  Increases loyalty and aids memory.  Useful for cleansing the aura and developing psychic abilities.  It can also help purify the blood.