Tumbled Crystal: Tourmaline, Black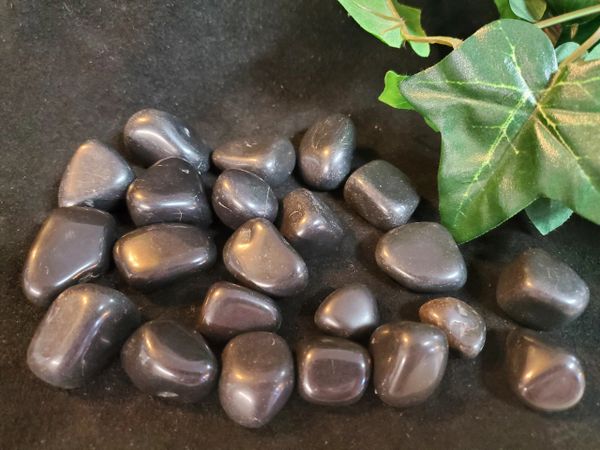 Thank you for allowing us to choose the perfect crystal for you.
A powerful and very lucky stone.  When it is rubbed it becomes charged with magnetic electricity and the luck intensifies.  Dispels fears, obsessions, and neuroses, and helps bring emotional stability.  An excellent protecting and strengthening stone.  Black Tourmaline pushes all negative energy away, especially psychic attacks, spells, and ill-wishing.  Grounds excess energy.  Often used as an aura cleanser, and helps one attain higher levels of awareness.  Used to deflect radiation energy from TVs, computers, and cellphones.  Guards against debilitating diseases, arthritis, gout, heart disease, strengthens immune system, and helps with the treatment of dyslexia.