Tumbled Crystal: Lava Stone (Basalt)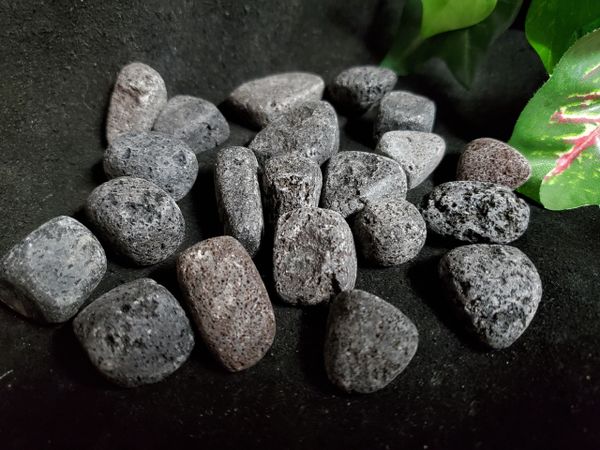 Thank you for allowing us to choose the perfect crystal for you. 
Basalt is formed from molten volcanic lava that has solidified under intense heat and pressure.  Because it was formed from molten lava, you can imagine the strength, fire, and power contained within it!  Not only is Basalt a stone of strength and courage, it allows one the opportunity for stability throughout changes in their life.  Basalt can help cleanse away anger, and help with guidance and understanding.  It can provide emotional tranquility, stability, and patience.  Can help unblock the flow of creativity.   
Basalt is associated with the third chakra, the Solar Plexus.