Tumbled Crystal: Jasper, Fancy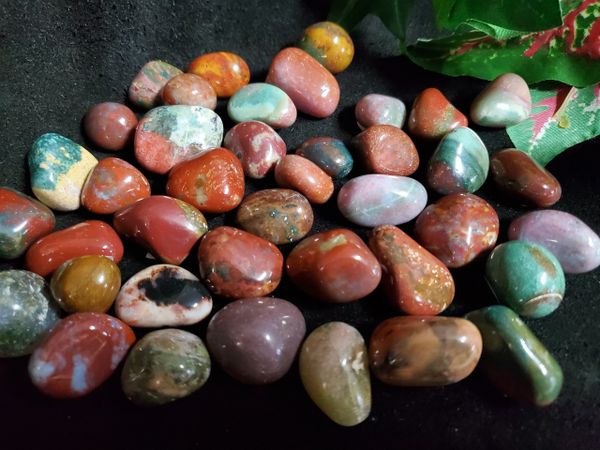 Thank you for allowing us to choose the perfect crystal for you.
Jasper is a stone of gentleness and relaxation.  It is professed to enhance one's ability to relax and bring tranquility, comfort, wholeness, healing, and gentle endings.  As with all jaspers, it is also a good protection stone.  In mystical healing lore, Jasper is said to be good for the liver, gallbladder, and soothing to the stomach.  Fancy Jasper is reputed to be particularly good at bringing energies of wholeness and healing to an environment or situation.