Tumbled Crystal: Sunstone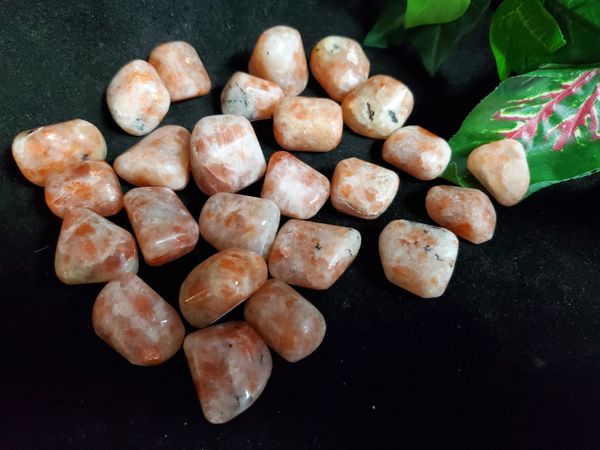 Thank you for allowing us to choose the perfect crystal for you. 
Sunstone is a joyful stone. It restores life's sweetness and helps you to value and nurture yourself.  It can lift dark moods and is said to be beneficial for Seasonal Affective Disorder.  It encourages optimism and enthusiasm and helps overcome procrastination, helping you take action to live your life as you'd like to now.  Sunstone helps you develop your own originality, encourages independence, and alleviates fearfulness. It is said to bring good fortune and abundance.  Sunstone is linked to the Solar Plexus Chakra. Using Sunstone to unblock this chakra can relieve the problems associated with a blockage in this area, such as excess weight around the middle, digestive problems, and stomach ulcers.