Tumbled Crystal: Quartz, Hematoid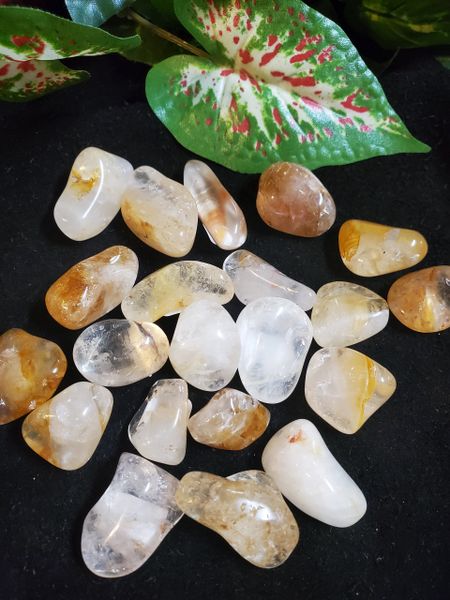 Thank you for allowing us to choose the perfect crystal for you.
Hematoid Quartz, also known as Harlequin Quartz, contains the amplification properties of Quartz and the stability of Hematite.  It is highly energetic, can assist with removing negativity, & transform lower frequency energies into higher frequency energies.  This combination can balance your mind and spirit, bring clarity, and help you understand your emotional state.  It can assist you with self-worth and self-esteem issues.  Hematoid Quartz can enhance focus and concentration and would be especially helpful for those with ADD and ADHD.  It can be used to calm anxiety, panic attacks, and hysteria.  Physically, Hematoid Quartz can be used to assist with blood disorders, balance the chakras, boost the immune system, stimulate healing, strengthen liver and kidney functions, and cleanse toxins.